Institute for Research on European Agricultural Landscapes e.V. (EUCALAND)

EUCALAND is the acronym of "European Culture expressed in Agricultural Landscapes". EUCALAND is a non profit association under German law. We are an expert network that deals with the cultural and agricultural landscapes of Europe for promoting their consideration and use among their people for preserving their cultural heritage.
---
News
FEAL Multiplier Event in Germany - Let's work, discuss and learn together!

This email address is being protected from spambots. You need JavaScript enabled to view it.

11st EUCALAND Workingmeeting will take place in April 2019 in Slovenia, hosted by Ljubljana University. If you are interested in participating, please contact the This email address is being protected from spambots. You need JavaScript enabled to view it..

FEAL Case Study database online, Multifunctional farming examples from 5 countries in 7 languages.

FEAL Project is part of ECHY: European Year of Cultural Heritage.

Contact established with Unidad de Planificación Rural Agropecuaria, UPRA Ministerio de Agricultura y Desarrollo Rural

FEAL Database on European Agricultural Landscapes online. We are only at the beginning - every participation welcome! Please This email address is being protected from spambots. You need JavaScript enabled to view it.the secretariat.
Awarded

: Sema project with EUCALAND member Johannes Dreer. More information.


New publications

on terraced landscapes by our Slovenian member Drago Kladnik et al, go to publications.

Interesting rep

ort

on CAP - Common Agricultural strategy can be found here
---
Recent projects
1. FEAL - Multifu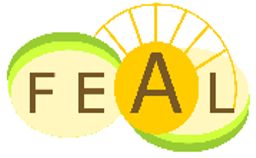 nctional Farming for the sustainability of European Agricultural Landscapes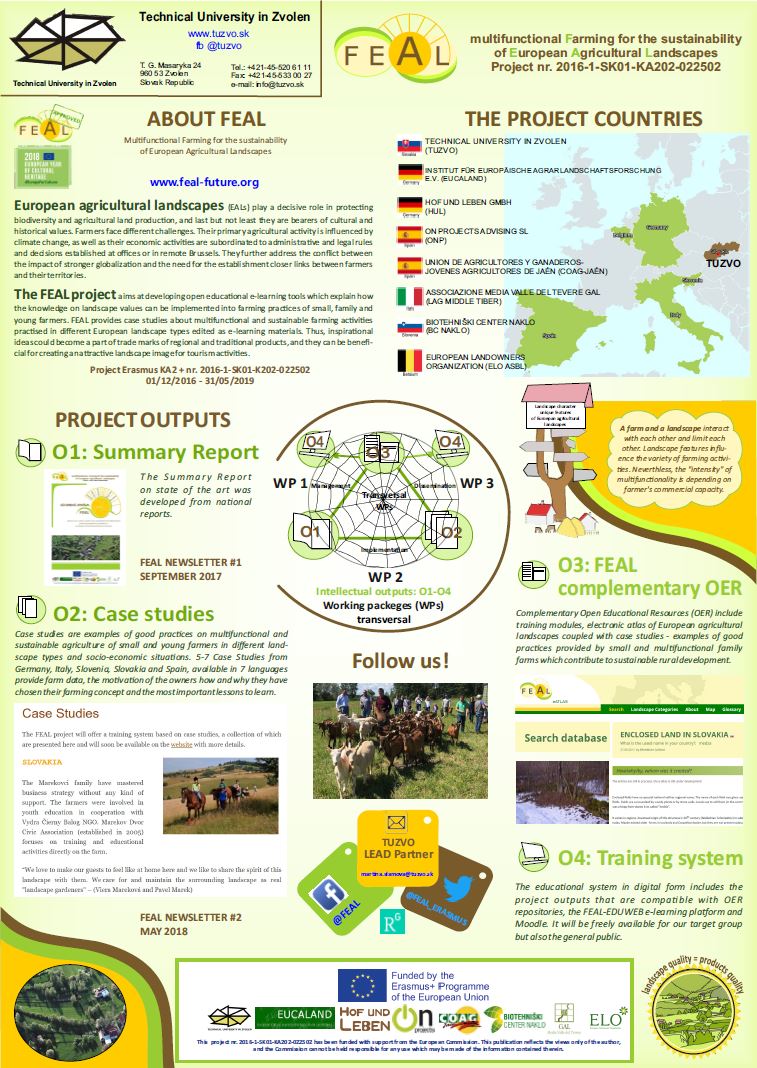 Project number: 2016-1-SK01-KA202-022502 within Erasmus+, Key Action 2: Strategic Partnership (2016.01.12 until 2019.05.31)
Follow-us via twitter more information on the project's homepage or on facebook.
2. Landscape element 2018: Orchard landscapes: More information here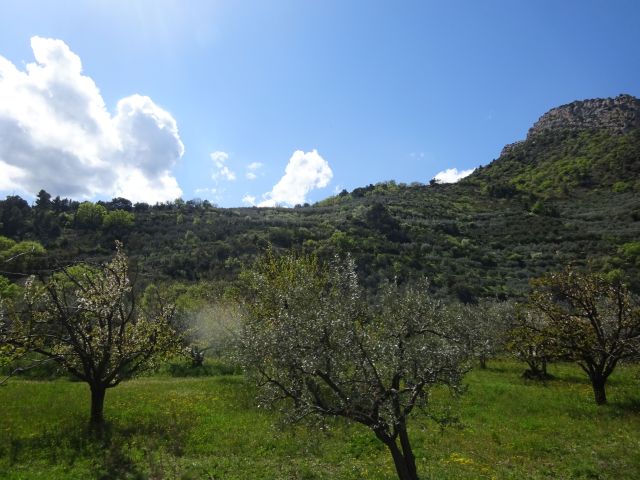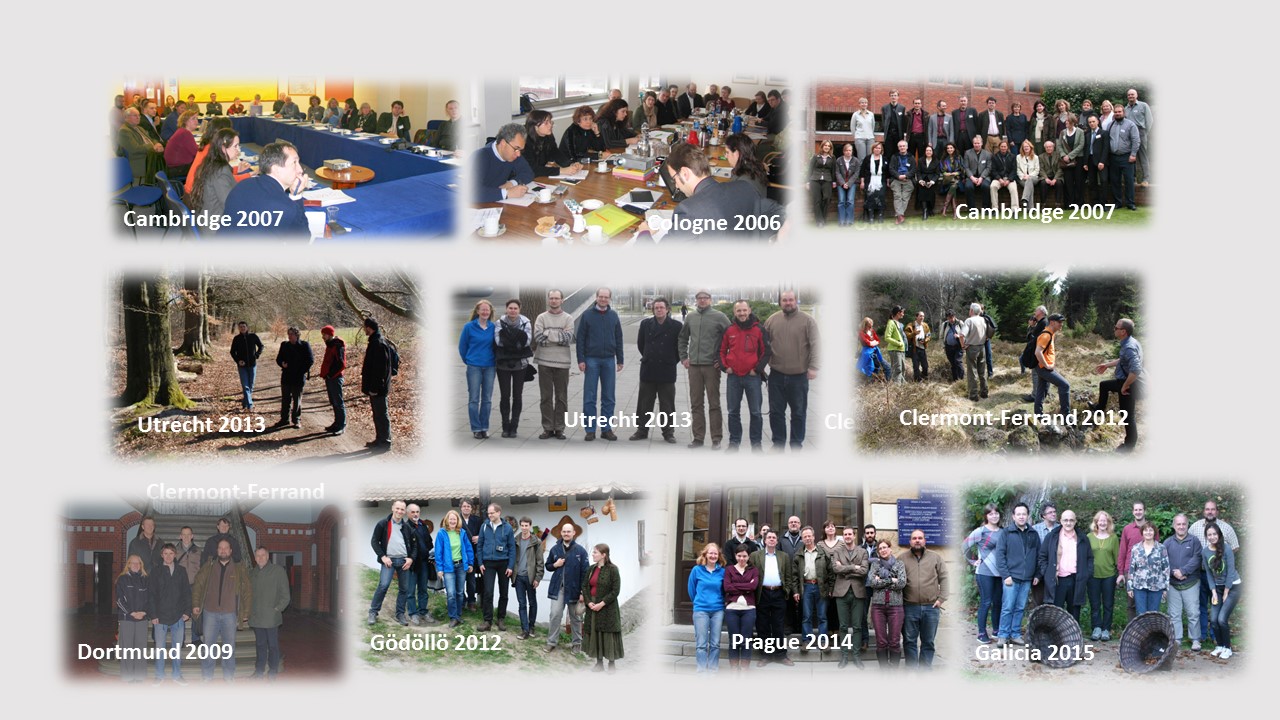 last update: 07 October 2018